WELCOME TO THE LYNWOOD CAFÉ!
Good nutrition and learning go hand in hand!
The Nutrition Services department is made up of a team of food and nutrition professionals that are dedicated to students' health, well being and ability to learn. We support learning by promoting healthy habits for lifelong nutrition and fitness practices.

Meals, foods and beverages served at schools meet state and federal requirements which are based on the USDADietary Guidelines. We provide students with access to a variety of affordable and appealing foods that meet the health and nutrition needs of students.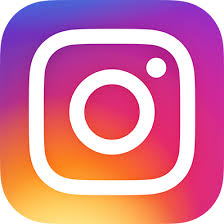 Find us on Instagram!
We have a new meals schedule update as of May 3, 2021
Serving Days: Mondays & Thursdays Only
Three (3) meals served on Mondays
Two (2) meals served on Thursdays

Morning Time (Only): 8:45 a.m. to 11:30 a.m.
Locations: Firebaugh High School, Cesar Chavez Middle School or Hosler Middle School.
Location Pickup
FHS – Parking lot structure, entering from Duncan Ave.
Cesar Chavez – Parking lot, parent drop off zone, nearest to the back of the kitchen
Hosler – Gate on Spruce (cross street, Platt) leading toward the roundabout near school front entrance
_______________________________________________________________________
Tenemos una nueva actualización del horario de comidas a partir del 3 de mayo de 2021
Días de servicio: solo lunes y jueves
Tres (3) comidas servidas los lunes
Dos (2) comidas servidas los jueves
Hora de la mañana (Solamente): 8:45 a.m. a 11:30 a.m.
Ubicaciones: Firebaugh High School, Cesar Chavez Middle School o Hosler Middle School
Recogida en la ubicación
FHS - Estructura del estacionamiento, entrando desde Duncan Ave
Cesar Chavez - Estacionamiento, zona para dejar a los padres, más cercano a la parte trasera de la cocina
Hosler - Puerta en Spruce (cruce de calles, Platt) que conduce hacia la rotonda cerca de la entrada principal de la escuela
Kids Eat for Free- Community Eligibility Provision Notice
Behind the Serving Line
Letter to Parents 2020-2021
Quarterly Nutrition Services Newsletter:
March 2020 Nutrition Services Newsletter

______________________________________________________________________


Notice: The California Revenue and Taxation Code (RTC) Section 19853(b) requires local educational agencies (LEA) that operate the National School Lunch Program (NSLP) to annually notify households about the Earned Income Tax Credit (EITC) Information Act.